A Platform by Trade Experts for Trade Experts
Digitize and Automate Trade Finance Doc Checking to improve efficiency and reduce risk  
Traydstream digitizes Documentary Trade (LCs, Collections & Open Account) and supporting documents to automate the scrutiny, clause matching, rules and compliance checking process, using machine learning.
Access - Anywhere, Anytime
Cloud based solution accessible anywhere, anytime for LCs, Collection and Open Account
Assist – Automated scrutiny, clause matching, rules and compliance checking
Digitization and auto-classification of over 125 trade document types
Consistent cross documents and workability checks
Automated checks with over quarter of a million permutations including UCP, e-UCP & ISBP, AML, DUG and Vessel Checks in seconds
Action – Transaction verification
Optimised online dashboard for visualization & verification of discrepancies as Enroller, Maker & Checker
MIS data reporting & full audit trail
Digitization Highlights - Traydstream participates in ITFA Webinar on Covid 19 disruption
Huge Benefits
We've developed this platform over four years and it's designed and built by trade professionals. We're now actively deploying with banks and corporate exporters all around the world.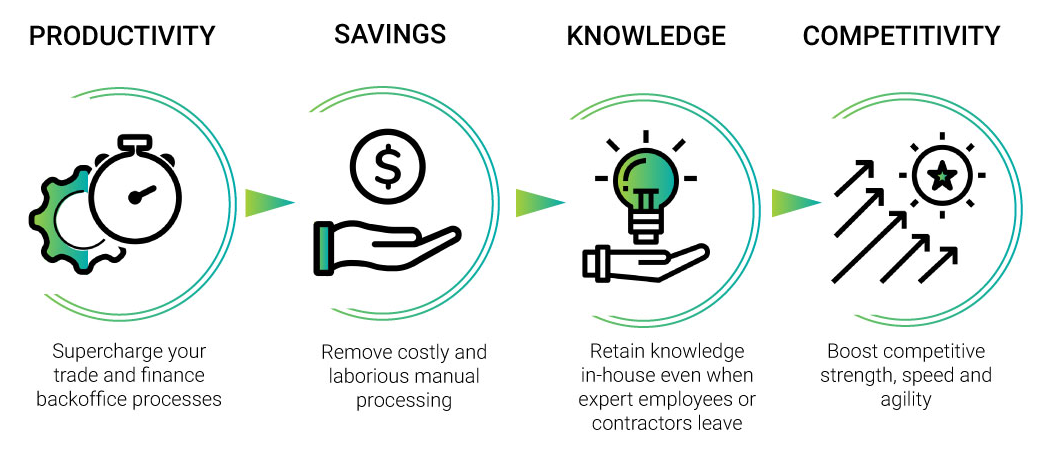 Latest Partnership with Bolero 
No Ordinary Platform 
Using artificial intelligence and over a quarter of a million trade rules, major banks and corporates are now benefitting from the knowledge of this growing network of platform clients. 
Trade and Business Rules – Faster, accurate and scalable document scrutiny with 6 levels of checking using over a quarter of a million trade rules and client proprietary checks 
Compliance Aggregator – Third party provider integrations like vessel tracking and powerful data analytics easily integrate into your existing processes to assist you in mitigating trade finance risk  
Intelligent Optical Character Recognition – Transform paperwork and electronic documents into a growing knowledge base using our optimised optical character recognition engine and human-supervised machine learning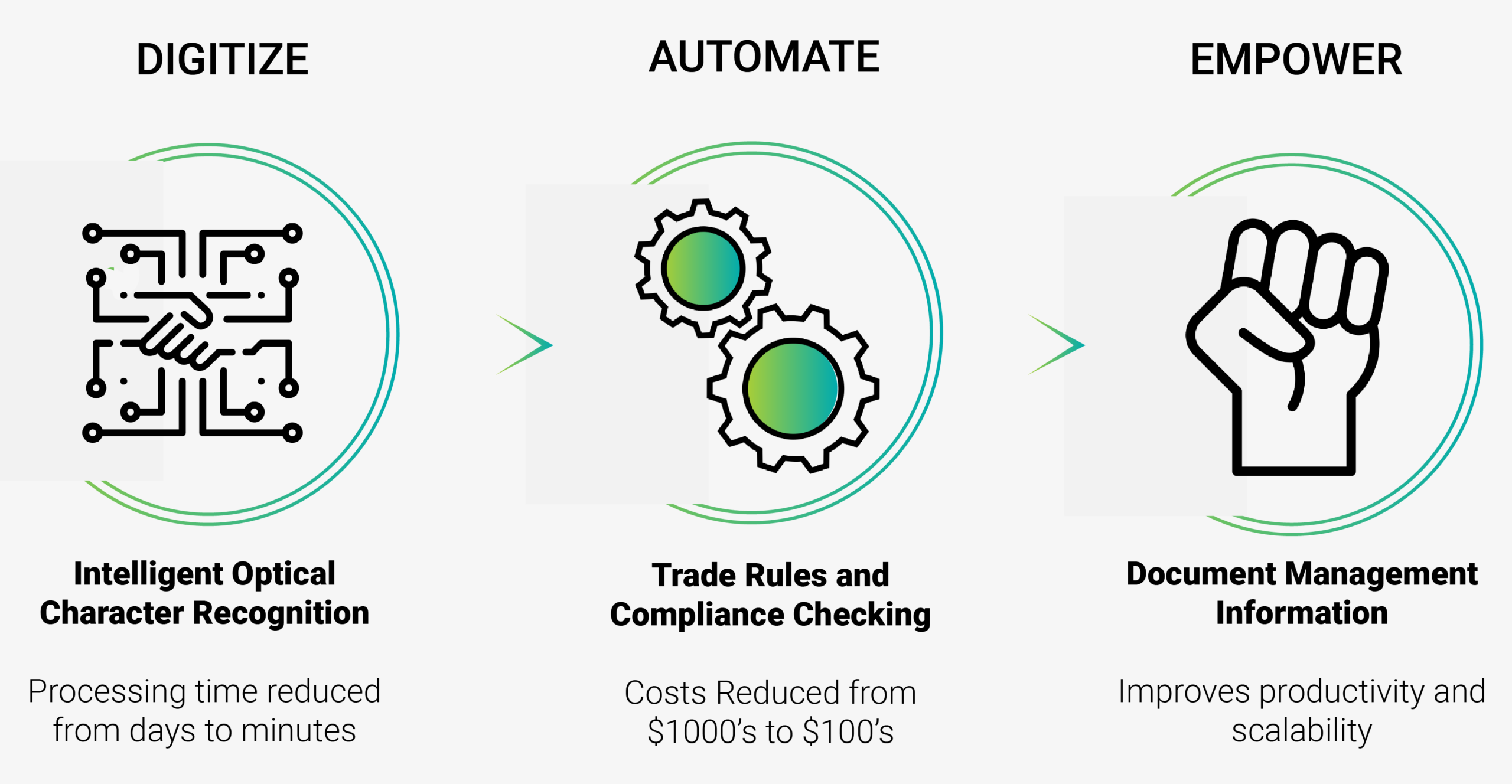 Simple Process
We believe that trade finance should be an automated simple process that frees you to focus on your core business. Whether you're a bank or corporate exporter, bank or importer, your document process should be seamless, efficient and smart. 
We also believe that exporters should be paid fast, that digitisation should exceed mere data and provide wise decision making, and that banks should be able to reduce their operational and compliance burdens.