All things Trade Finance in one place.
Traydstream is a global company with a lot going on.
See what we have to say.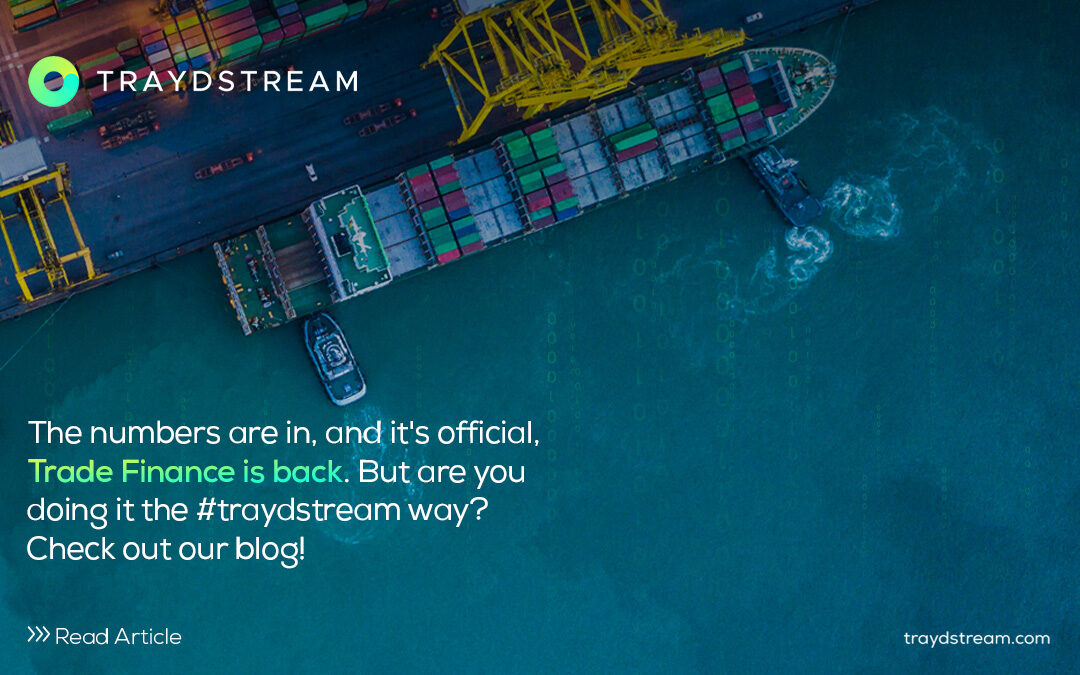 Recently, the International Chamber of Commerce (ICC) released its Trade Register, a report they produced with Boston Consulting Group. This trade register provides an overview of various aspects of trade finance – from credit risk profiles, to supply chain...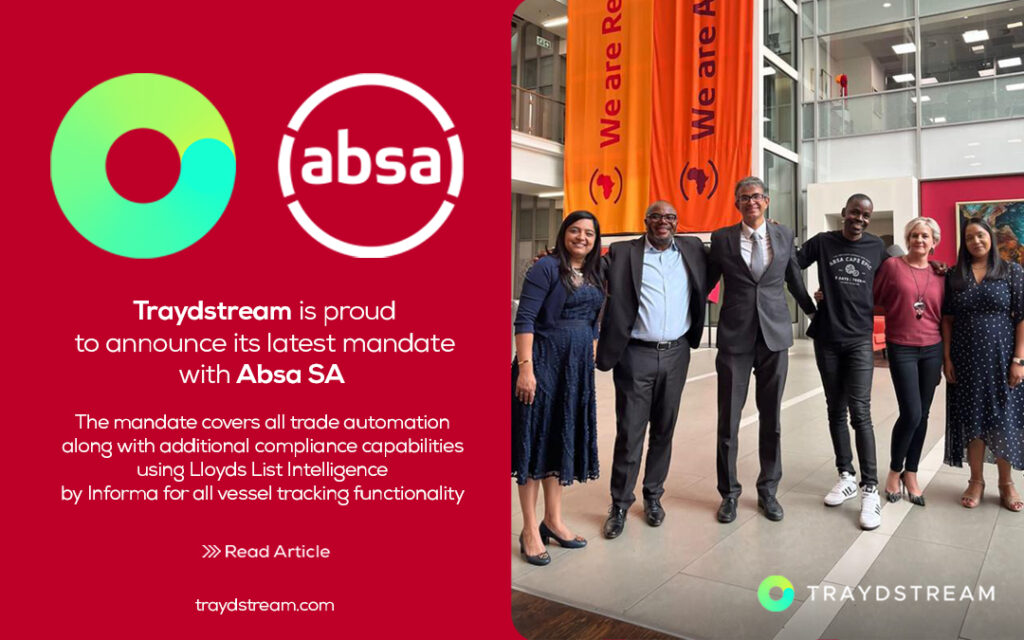 Traydstream is proud to announce its latest mandate with Absa SA
Traydstream is proud to announce its collaboration with ABSA on continuing to transform their trade finance processes to best leverage the power of digitization and automation. In a multiyear deal, Traydstream will provide its trade document checking platform along...
Nov 18, 2022