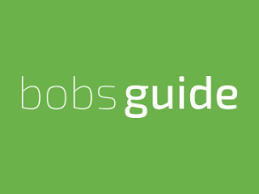 Traydstream is proud to be selected by 2020 bobsguide Awards for FinTechs. Traydstream's modular technology uses AI to slash the time it takes for banking and exporting corporate trade document scrutiny teams to complete checks on the dozens of documents generated by a single transaction.
In a very competitive awards process, Traydstream has been assessed on our impact for clients and as a standout solution in the market place. Designed and built by leading individuals from the banking and technology communities, Traydstream, makes the document processing journey safer, scalable and profitable in an increasingly complex and costly trade finance environment.
Launched in 1995 by technology expert Bob Browning, bobsguide is an innovative online platform that connects the providers of fintech solutions with the financial services professionals who need them.
With over 64,000 registered users across the three core communities technology vendors, financial services professionals, and consultants bobsguide is a leading global information resource for the financial technology sector.
https://www.bobsguide.com/guide/news/2021/Jan/18/bobsguide-awards-2020-winners-announced/