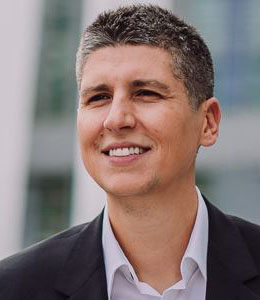 Traydstream is pleased to announce the addition of Adam Kasraoui as a Global Sales & Origination Lead, which further expands its sales coverage of Middle Eastern banking clients as well as a new focus on the value that Traydstream brings to corporate clients.  
Adam is an experienced sales professional with over 16 years in the financial and technology sector and was most recently at Bolero International where he spearheaded the global strategic sales covering Europe and Middle East. He also has deep experience in supporting sophisticated mid/large-cap multi-national corporations, previously with FX risk management 
Corporates with regular import and export consignments are also subject to manual, error prone processes associated with trade documents that are a major reason for delays with their banks and leading to unnecessary working capital drawdowns.  
The Traydstream solution digitises, centralises and automates corporate's document pre-checks to eliminate errors, valid discrepancies and perform sanctions checks for a seamless digital flow to their advising bank. 
Uzair Bawany, Chief Revenue Officer of Traydstream, says " We are extremely pleased to have a leader with Adam's expertise, which would be vital for our regional growth in the Middle East and unlock the huge potential that exists to help corporates manage document pre-checks ." 
Expressing his enthusiasm on being a part of Traydstream, Adam noted, "I am excited to be working with Traydstream's experienced and ambitious team at a time of such a significant scale up and continued business growth."