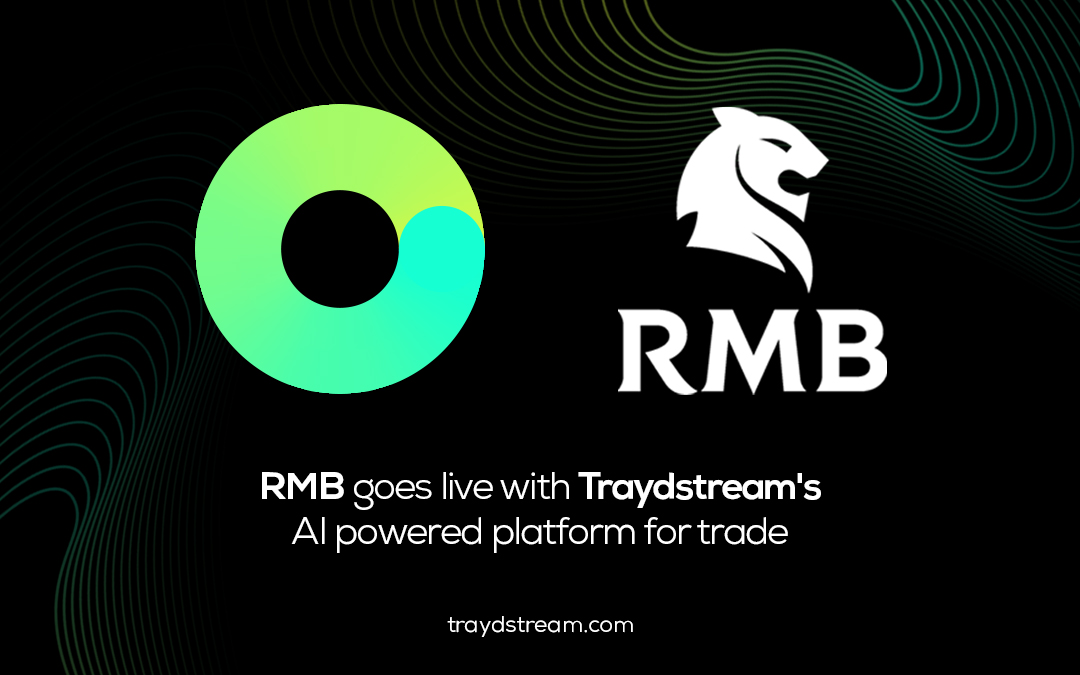 RMB is excited to partner with Traydstream, an AI-enabled trade finance platform. This is just one of the elements of RMB's continued efforts to streamline and digitise its trade finance process. The move, which promises greater efficiency and scalability, converts to value for clients.
Louis du Plessis, Head of Trade, at RMB says: "The challenge, which is prime for digitisation, is the manual checking of numerous unstructured documents associated with trade finance (e.g. Letter of Credit, Invoices, Bills of lading). The process is manual and extremely time consuming."
In an increasingly complex trade finance environment, Traydstream streamlines & automates the trade document checking process and creates efficiencies, resulting in improved client experience. The solution can digitise documents related to Letter of Credit, Collections and Open Account transactions which allows for the automated document checking, clause matching and rules validation using sophisticated machine learning and Optimal Character Recognition (OCR) technology. This results in improved turnaround times and removes manual, high-risk operational processes.
As a theme, OCR and AI show the greatest promise within the global trade community and thus receiving the most attention.
Rashnee Pather, Head of Solutions Enablement, at RMB adds: "In line with RMB's focus on digitalisation, the trade team has been evaluating several options to improve processes and optimise efficiency in risk mitigation, operations and service. With its AI-enabled document-checking capabilities and ability to use OCR to digitise data from trade documents, Traydstream offers a sophisticated solution that addresses the business needs."
Srividya Subramanian, Traydstream Global Sales and Origination Lead for META & APAC, notes: "We are delighted to be the partner of choice for RMB given the rigor of their selection process and ultimately the high standards of innovative service they are focused on achieving as we go forward into production."
"We strive to provide market-leading trade finance solutions for our clients, powered by transformative technology," concludes Du Plessis.
Visit RMB : Click here