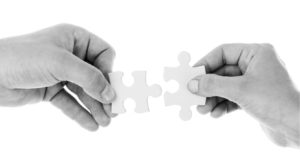 To stay relevant even in a post-pandemic era, businesses leverage emerging technologies such as Artificial Intelligence and Machine Learning.
Bank-FinTech collaborations continue to go strong as financial institutions (FIs) focus on digitizing documents and processes while providing enhanced digital banking experiences to their business customers.
Standard Bank South Africa has started operating on the Traydstream platform. Traydstream works to digitize documents like foreign bills of collections and letters of credit. The offering automates processes such as clause-matching and document-checking via optical character recognition (OCR) and machine learning (ML) technology. Standard's migration to Traydstream, which was finished on Nov. 5, will bring about efficiencies in the bank's trade flow while continuing to distinguish it from others in the trade environment.
https://www.pymnts.com/news/b2b-payments/2020/bank-fintech-collaborations-digitize-trade-finance/