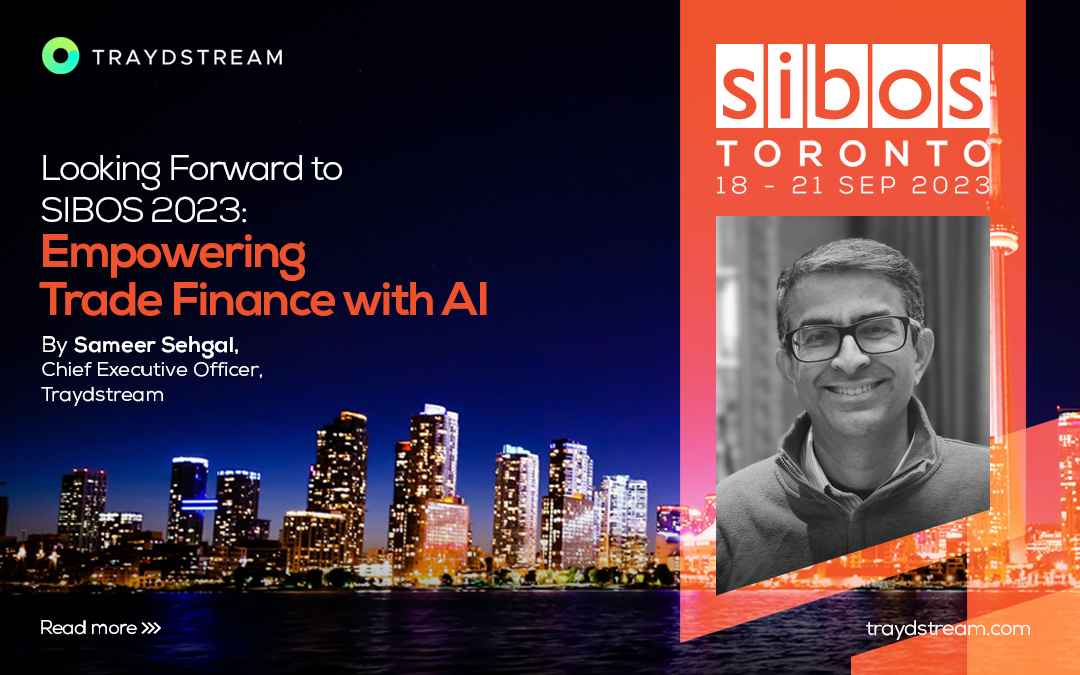 As the financial world eagerly anticipates SIBOS 2023, I am incredibly excited with what lies ahead for Traydstream in the rapidly evolving trade & banking landscape. Indubitably, SIBOS serves as a catalyst for industry professionals to converge, exchange ideas, unveil groundbreaking solutions & forge exciting partnerships that shape the future of financial services. At Traydstream, we are poised to seize this opportunity to showcase our vision for the future of trade & banking.
At Sibos, I am honoured to be speaking at the Microsoft Experience Zone, a platform where partners are invited to share their insights and contributions to the evolving financial ecosystem. Our speaking session, titled "Empowering Trade Finance with AI: Transforming Financial Services," is a testament to the monumental strides we have made in leveraging technology to revolutionize trade finance.
The Traydstream-Microsoft partnership embodies the fusion of innovation and collaboration, addressing the intricacies and challenges of trade finance head-on. Our joint efforts have yielded a powerful synergy that reshapes the way trade documents are processed and scrutinized. Together, we have harnessed Microsoft's cutting-edge technologies and Traydstream's AI-powered platform to empower financial institutions with the tools they need to navigate the complexities of trade finance seamlessly.
In our session, we will delve deep into our approach that has allowed us to tackle the most pressing challenges faced by the financial services industry. Our journey has centered around digitization and automation, transforming the manual and time-consuming trade processing into a streamlined, efficient, and compliant process. We will explore how our efforts have translated into tangible results, yielding faster, more accurate, and compliant trade transactions.
As we look forward to SIBOS 2023, I am excited to connect with fellow industry professionals engage in insightful discussions, and showcase how Traydstream's journey is aligned with the broader vision of digitizing and modernizing trade finance. Our mission is to provide financial institutions with the tools they need to thrive in an increasingly digital world, and I look forward to a wide array of exciting conversations and discussions at Sibos
Join us at SIBOS 2023 as we embark on an inspiring journey of innovation, collaboration, and transformation. Together, let's chart the course for the future of trade finance and financial services, powered by the possibilities of AI and technology.