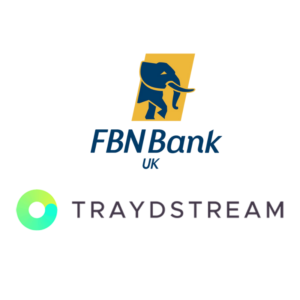 Traydstream is pleased to announce that FBNUK has agreed a multi-year full production mandate of its platform for use by their document checking teams.  
Utilising the scalability and security of the cloud deployment has enabled FBNUK to quickly leverage the shared learnings on the platform and achieve high levels of document data accuracy and verification.  
The FBNUK and Traydstream have worked closely together over the last few months to fine tune the processes, which not only include end to end processing but FBNUK have also chosen to utilise the seamless in-built Traydstream API integrations with Refinitiv Worldcheck for detailed sanction screening and Lloyds List Intelligence for real-time vessel tracking.  
Overall, end to end processing time for Letter of Credit as well as document scrutiny and compliance reviews has been reduced by almost half.  
"We have been delighted with both the efficiency gains as well as the more robust risk mitigation that the Traydstream solution has provided," said Antonio Gutierrez, Chief Operating Officer. "The end-to-end workflow, including trade rules, compliance checks and vessel tracking, ensure that we are focused on the activities that make the biggest impact on the client experience."  
"FBN UK has been a hugely supportive partner in reviewing their own workflows, the platform functionality and integrations with partners to optimise their end results," said Uzair Bawany, Chief Revenue Officer at Traydstream. "It is exactly the kind of challenge that motivates us to continually evolve."