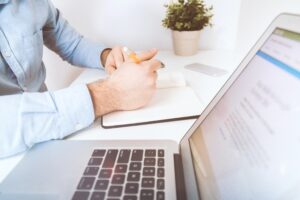 What We Do
Traydstream's unique AI-powered products reduce the costs, complexities and timescales of trade finance processing for banks and large corporations. Our scalable platform uses proprietary Optical Character Recognition (OCR) technology to accurately digitise documents into a readable format and then applies machine learning algorithms to scrutinise for compliance with international trading rules and regulations.
Who We Are
We are a group of people around the world where seasoned veterans with 20+ years' experience in Finance and Technology work alongside associates who are just starting out and exploring the FinTech space. Our diverse backgrounds, competencies and experiences are just a few reasons why we have made progress toward achieving our vision. We aim to grow together as a team and a company so we can live fulfilled personal & professional lives.
What You Will Do
Working closely with the Chief Revenue Officer , the Global Sales & Origination Lead will develop and deliver a healthy lead generation program , driving qualified leads into the sales pipeline . There will be opportunity to learn to deliver these opportunities through the sales cycle to successful closure.
Who You Are
You are a people person who is highly motivated , an excellent communicator, can work well within a cooperative and driven team as well as being able to work on their own initiative.You have a proven track record of increasing sales revenues and meeting or exceeding personal targets.You also possess the initiative to create a positive impact to those around you and add value to our business by working with our marketing and product team.
The Role & Responsibilities
Lead Management
Manage, nurture, and convert inbound leads into sales
Identify strong potential prospects using initiative and creativity, to generate outbound lead opportunities.
Assess and analyse a prospects current process and requirements.
Provide engaging and articulate information about Traydstream's value proposition to potential customers.
Maintain well organised, up-to-date, and accurate sales information and activity reports in Salesforce CRM system.
Sales Management
Learn to manage complex enterprise sales throughout the sales cycle.
Efficient management of the sales pipeline using Traydstream's processes.
Confidently participate in the preparation of proposals and the presentation of professional product demonstrations, via webinars or face to face meetings.
Represent Traydstream at corporate events or sales meetings independently or with colleagues.
Meet personal targets and work towards Traydstream's sales goals and profitability.
Communication, Influence & Negotiation
Demonstrates ability to interact professionally with potential customers via phone, email, telephone conferencing, webinars and face to face, to discover their business needs and develop a positive business relationship.
Work closely within a sales & marketing team and develop cooperative working relationships with all company colleagues.
Provide accurate and timely information as required to technical sales leads, implementation teams, project managers, support teams and senior management.
Proficient in the use of social media tools like LinkedIn, Twitter, SEO optimisation.
Adhere to company policies, procedures culture and business ethics.
Business Expertise & Trade Finance Knowledge
Develop a strong knowledge of Traydstream's platform in order to facilitate the sales process.
Conduct Demos to qualified leads when and if requested either in person or virtually.
Understand how the benefits of Traydstream's platform can meet client needs in various banking and corporate trade finance verticals.
Must Haves
A Bachelor of Business / Commerce
Active CDCS certification
Excellent communication, presentation, and networking skills
Excellent negotiation skills
Excellent Sales Funnel management skills (CRM systems, Lead Generation Platforms, Social Media & Networking Platforms)
Excellent process management skills
Strong social aptitude and ability to build relationships
Superior analytical skills
Superior listening skills
Customer service oriented with a positive attitude
Conscientious, hard-working, and driven to improve sales and performance targets
Competent IT skills with a working knowledge of Microsoft Office, google programs and social networking tools. Experience of Salesforce would be preferred, but not essential
6-10 years of relevant experience preferably within a B2B Sales with enterprise software solutions or in the trade finance domain.