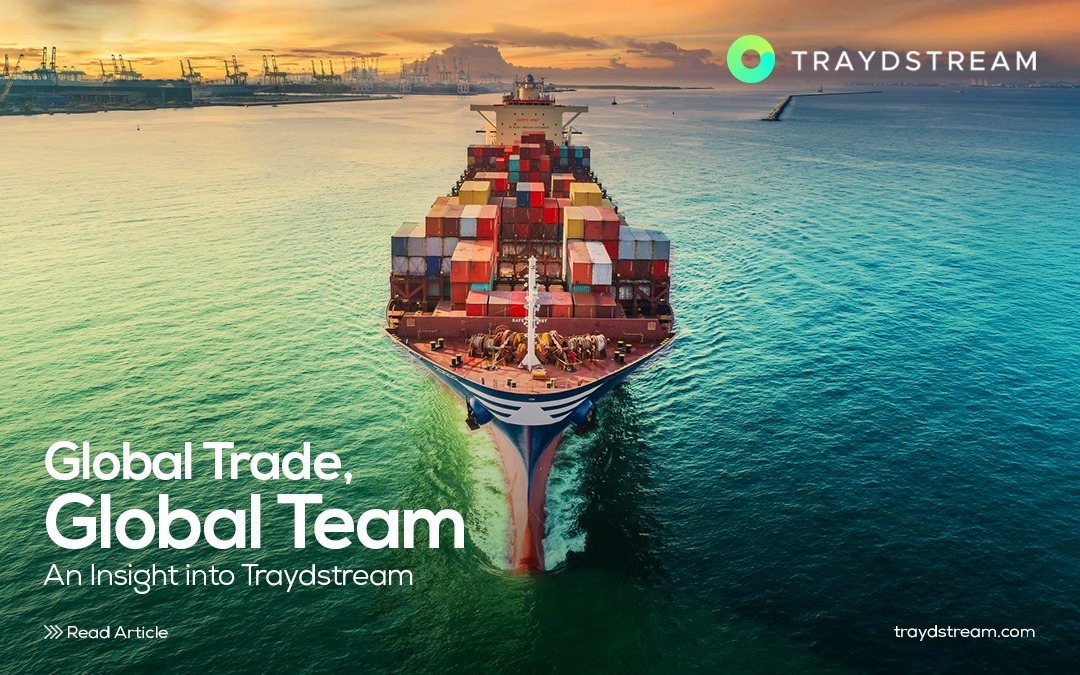 Though headquartered in London, England – Traydstream has roots all over the world. We pride ourselves on our globality, and it is reflected in the organization all the way through – from our physical presence, to our leverageable connections, to our international clientele. As a company that has created a unifying software specifically to streamline international trade, our global reach and comfort with the way that the new world (post-COVID) works is beneficial.  
Within the Traydstream ecosystem, you are able to encounter people who operate out of East Asia, the Middle East, Europe, Africa, and the Americas. We lean on the knowledge garnered from people in their respective regions to keep our ears to the ground; this keeps us cutting-edge and most importantly, relevant. We recognize that though the world is small (and getting smaller every day), there are differences that we need to be aware of and sensitive towards. Our business requires us to know what is happening in economics and finance as well as governance and politics, on top of maintaining and enhancing our products and offerings for our clients.  
The buck doesn't stop here – global trade, global team is the name of the game at Tradystream. 
Traydstream's ability to comfortably and positively penetrate and impact economies globally is unique. This power comes from the manner in which the organization celebrates, values, and listens to the perspectives provided by any member of the team. Our team's lived ethos of collaboration and teamwork has brought about improvements that continue to propel us forward. By listening to our Traydstreamers and leaning on the individual knowledge that we come with, it renders our perspective unique and aware.  
As the world pivoted to remote and hybrid work models, we've been operating that way from the beginning, so as people were adjusting to a new world order, the Traydstream machine kept chugging along. During the pandemic, we were able to increase our work force, and enhance our platform to provide higher levels of accuracy for people who use our product.  
If you are unfamiliar with what we do, we have created an artificially-intelligent, machine-learning software that brings all the parties involved in trade finance (banks, importers/exporters, businesses, checkers) onto one, streamlined, easy-to-use platform. Our product allows for increased efficiency (time and energy), decreased errors (the machine boasts high levels of accuracy), and saved money. It is easy to adopt and employ. (Check out our testimonials to see what our clients have been saying!) 
— 
Our employees plug in to work remotely from all over the world, every day. They are motivated to keep Traydstream the company to work for. We are relatable, understanding, and respectful. If you are interested in partnering with us or becoming one of our esteemed clients, drop a comment and we will gladly get in touch with you.  
Bet on Traydstream;
Global Trade, Global Team.