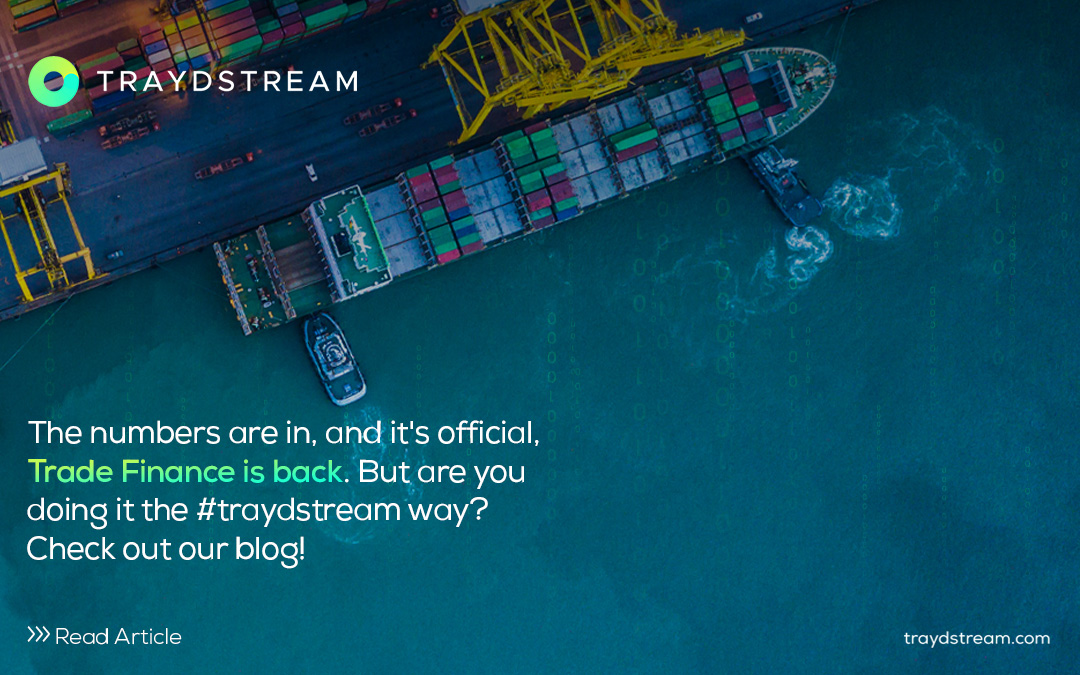 Recently, the International Chamber of Commerce (ICC) released its Trade Register, a report they produced with Boston Consulting Group. This trade register provides an overview of various aspects of trade finance – from credit risk profiles, to supply chain finance data, to export finance transactions that occurred in the 2021 calendar year. This report comprised of data from 24 trade finance and export finance banks valued at US $21 trillion of exposures from over 42 million global transactions1. The ICC estimates that this information captures approximately a quarter of global traditional trade finance flows, and 9% of global trade flows2.
Global Trade Review in their article on this same Trade Register goes on to detail the particulars on highs and lows in the 2021 year, however the most important data celebrates the fact that
international goods' trade flows recovered last year – against all odds and residual COVID-19 curveballs.
"International goods trade flows recovered last year, reaching US$20.8tn, up 22% from 2020 and exceeding 2019 levels, though growth varied by region. Goods trade between the US and China grew by 16%, for instance, and trade between the EU and China grew by a quarter over the same period."3
This briefing was capped by the ICC's Secretary General, John Denton stating that,
"These findings reinforce the findings of previous iterations of the trade register: trade finance products continue to be resilient and represent banks with low levels of credit risk, even during times of macroeconomic uncertainty."
After much turbulence and instability, with various socio-economic factors impacting the speed and efficacy of manoeuvrability, we can look forward toward 2023 with some level of confidence. The balances are tipping, and the future for trade finance looks bright.
As the world keeps spinning, we at Traydstream are committed to ensuring that we fine-tune our services specifically catered to trade finance and supply chain finance. For whatever stage of the process, our AI-driven machine-learning platform digitizes and cross-checks all input data and documents to ensure it remains efficient and error-free. There's always a way that Traydstream can help – it's what we do.
We break the barriers to trade through the power of people and technology.
Check out our website for our full suite of offerings to support the trade finance ecosystem. No one does it the #traydstream way