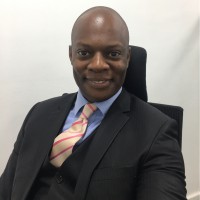 Based in Nairobi, Kenya, Jerry Shikhule joins Traydstream as the Global Sales and Origination Lead focusing on the growing Africa market. Traydstream's platform digitises and automates trade document checking to eliminate errors, validate discrepancies and perform sanctions checks for a seamless digital flow for both banks and their corporate clients.
"Trade flows across Africa have been steadily increasing over the past several years and businesses are eager to embrace new automation and AI technologies that will allow them to leapfrog traditional players," notes Shikhule, who has been an integral part of Africa's Banking, Corporates, Telecoms and FSI automation.
As an expert in business development and enterprise software sales, Shikhule has had the opportunity to plan, develop, accomplish, and showcase major initiatives that have driven industry change.
Having worked across more than 30 African Countries in 15 years, Jerry has led and been part of teams that support individuals, managers, executives and organisations as a whole—and most importantly their customers, whose service experiences have been immeasurably improved through implementation of these forward-thinking ideas.
Uzair Bawany, Chief Revenue Officer at Traydstream, said "Over the past 6 months, Traydstream has been looking for talented people, with good local knowledge and the right global mindset, to raise awareness of our solution in the fastest growing markets. Jerry has a record of smashing targets based on a genuine desire to help clients achieve a step change in their operational performance."
"I am pleased to be part of the team to bring this market-leading platform to more clients as Traydstream has already made an impressive impact with banks in Africa. It is fantastically focused and takes a user-first approach to everything that they do, which was a natural fit for me," remarked Shikhule.