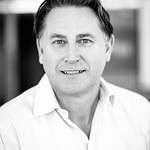 Traydstream, today announces the appointment of Martin Hobbs as our new advisory General Counsel. Martin has over 18 years of in-house legal commercial experience and has advised our Leadership team since our inception in 2016.
Martin's success has helped grow several FinTechs where he has formerly acted as a board member and General counsel for Morse PLC, Mobile Money Network, IRIS Software & Services and Boo.com. His passion to help young technology companies sustainably grow by protecting their commercial and legal arrangements with pragmatic legal and commercial advice is a key driving force behind his appointment.
"Martin brings a remarkable breadth and depth of experience in IP, commercial contracts, cross jurisdictional Technology agreements, Joint Ventures, restructuring, licensing, and portfolio management. His business knowledge will be invaluable as we continue to scale with our clients and partners" said our CEO, Sameer Sehgal.
We look forward to working alongside a trusted advisor and a great leader, as we continue to reimagine the world of trade finance – digitally.