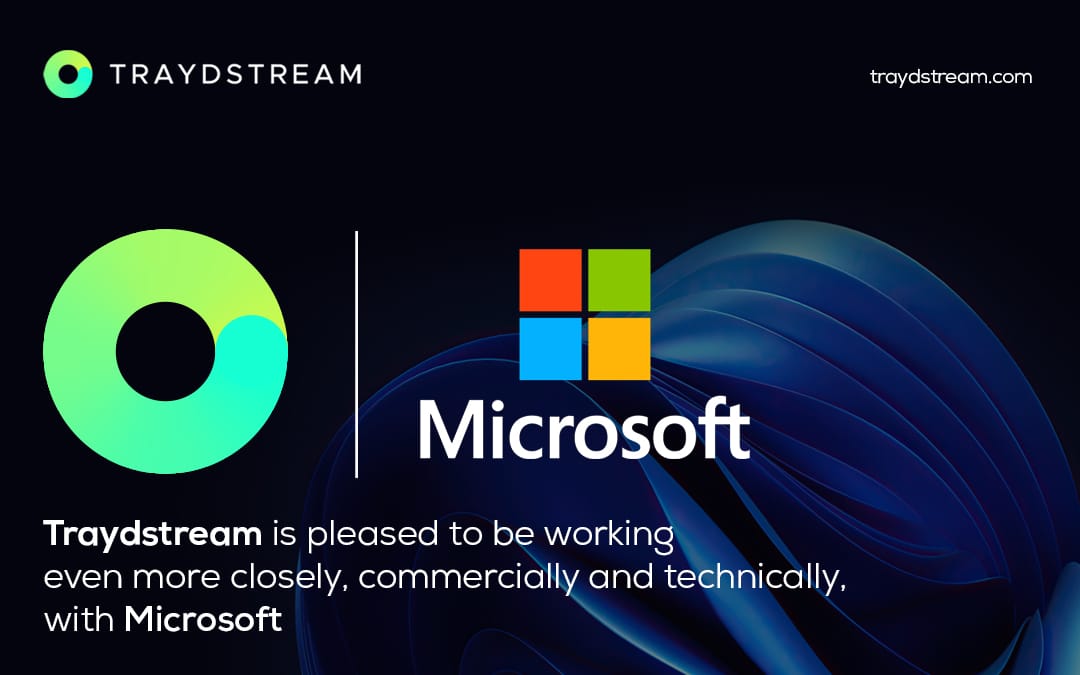 After successfully working with Microsoft for its Startups Pegasus Programme, which was dedicated to accelerating the trajectory of high potential B2B start-ups, Traydstream is now proud to be working more broadly with Microsoft to scale globally.
This commercial and technical partnership enables Traydstream to create a seamless deployment experience for clients and meet the globally demand that has been growing for its end-to-end trade digitization and automation platform.
Traydstream's solution utilizes machine learning to extract, interpret and identify discrepancies within structured and unstructured clauses, against international UCP and ISBP trade rules, as well as checks for sanctions, compliance and vessel tracking through integrated partners.
"This is one of our crucial partnerships," said Uzair Bawany, Chief Commercial Officer at Traydstream. "Leveraging Microsoft's technical know-how and commercial network within the Financial Services industry has enabled us to address specific clients' queries on how they can quickly and most optimally access the benefits that Traydstream offers."