Fintechs continue to play a part in the rapidly changing banking landscape, introducing cutting-edge technologies to enhance experience for banks and their clients / customers. One of these innovative technology focuses has been around digitally transforming traditional trade finance to streamline and automate processes and services.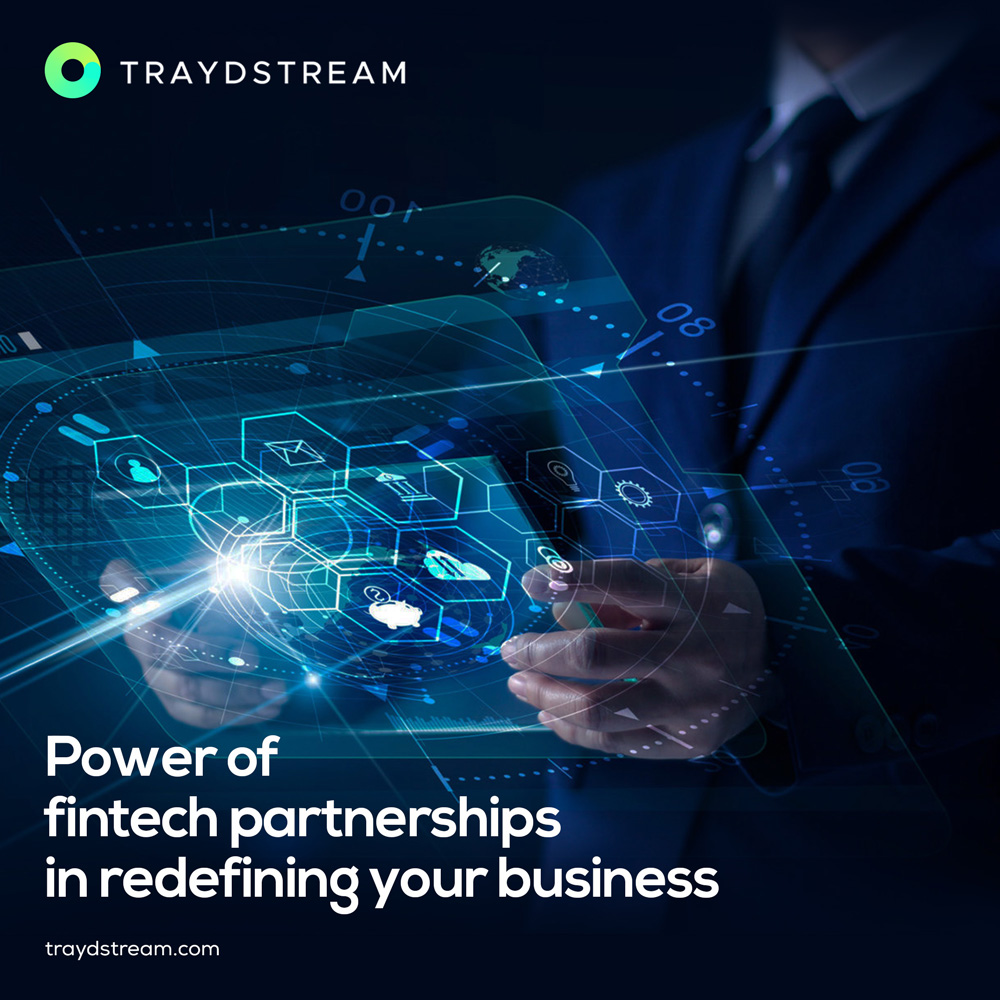 FinTech's are driving this progression and evolving ecosystems that cater to changing customer expectations. With the ever-evolving trade ecosystem, there is a huge opportunity for fintech's to harness the power of developing valuable partnerships to achieve new goals and provide end to end services to their clients'
Aligned partnerships make it easier for businesses to stay ahead and focus on accelerating engagement with clients and leverage relationships from trusted sources. Partners benefit from long-term collaboration and alignment and we are already witnessing how tech giants and big industry players like Amazon, Google, and Microsoft invest in partnerships with fintech's to leverage skills and support growth.
The uncertainty created by the Covid-19 pandemic, has arguably forced digitisation further and faster! The evolving regulatory landscape in these unprecedented times has further fuelled the need for more transformation in the financial ecosystem with SAAS based platforms being a great example of how banks can reduce risk and scale efficiently.
As ecosystems continue to become more complex and crowded, picking the right fintech partner strategies that works harmoniously with the business goals and values is essential. The good news is that the many fintechs now have established history with proven value / used cases and are well-funded, so this makes it easier to select the right partners to tie up with and develop compelling Go-To-Market strategies.
Traydstream is focussed on evolving a trade ecosystem that allows multiple partners across the full Trade Finance supply chain to seamless connect (via API's), deliver and add tangible value to our clients. Our AI-driven platform powered by machine learning automates and streamlines existing legacy processes of document checking and sanction screening / vessel checking.
The journey starts by digitising all the unstructured non standardised data which then checks the documents in compliance with all Trade rules such as UCP600 and ISBP. This automation of processes has proven to be more consistent than a human being with reduced errors, increased productivity and a fully auditable dashboard with powerful MI reporting – all without any large spend or infrastructure changes.
Client demands continue to drive fintech innovation and we have seen the need for our platform grow exponentially over the last five years. The next step, we believe, is connecting the partner eco system as banks now look for more holistic solutions that can support the end to end journey in Trade Finance. This truly is a win / win for all parties, not least our clients that are given extra assurance by a trusted network!
According to EY Fintech Adoption Index, the adoption of fintech services has increased to 64% globally by 2019. Fintech's must leverage partnerships to improve the innovation of cutting-edge technology products and services. Many leading giant corporates now rely on affiliations for most of their annual revenue. Finding the right company to partner with has become imperative to keep up in a congested industry and competing marketplace.