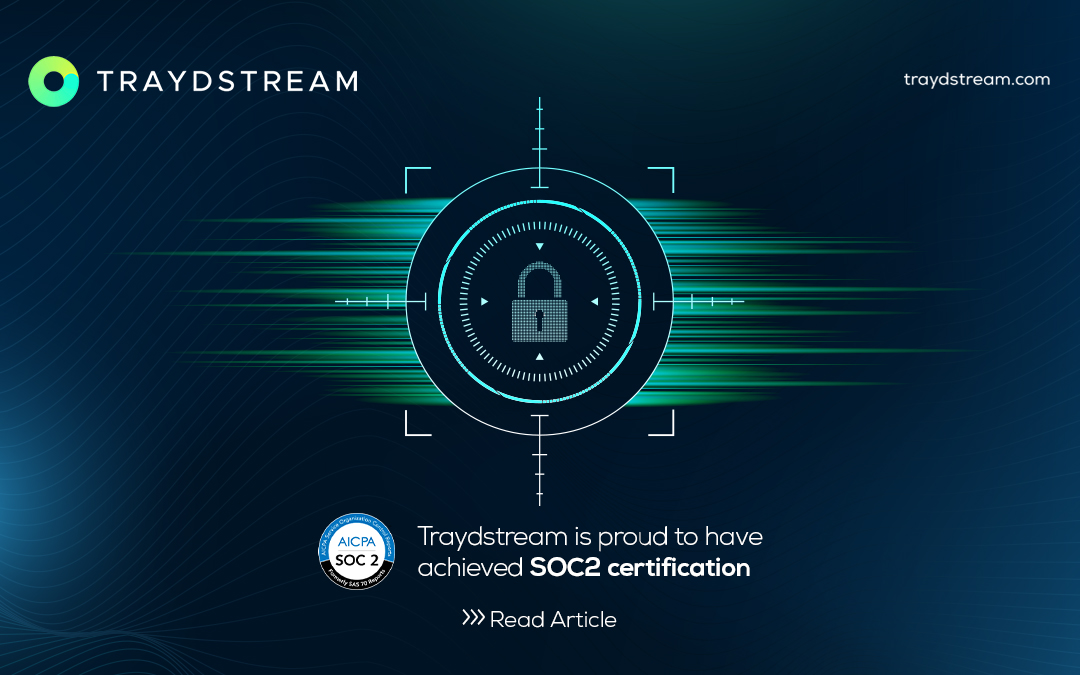 Traydsteam is thrilled to announce that we are officially SOC2 attested. This certification provides assurance to our users that our security controls are robust. Clients can rest assured that sensitive data is protected and that we are able to proactively identify and mitigate potential risks to the system.
SOC 2 Type 2 attestation is a widely recognized standard for evaluating and certifying controls. It is based on the AICPA's (American Institute of Certified Public Accountants) SOC 2 framework – which outlines detailed requirements for a service organisation to uphold in order to certify that the entity protects the availability, confidentiality, privacy, processing integrity, and security of customer data.
"Attaining SOC 2 Type 2 certification is a monumental achievement for our organization and serves as an example of the dedication and hard work of every member of Traydstream. Not only does it demonstrate our commitment to maintaining the highest standards of security and compliance, but it also instils trust and confidence in our stakeholders," said Jayan Menon, Chief Risk Officer at Traydstream.