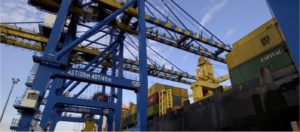 The COVID-19 crisis arrived during a transformative period for trade finance, largely through digitisation and the emergence of new platforms.
Despite the hardship caused by the pandemic, the crisis has also reinforced a desire for banks, global institutions, and technology providers to work together.
Around the world, banks are reconsidering their trade finance business model, viewing digitalisation as one of the most important trends that will shape the industry in the coming years.
Source:- https://blogs.worldbank.org/psd/digital-transformation-trade-finance-urgent-present-and-bright-future