Behind every great company is an equally great motto – a carefully crafted message that represents a company in a snapshot.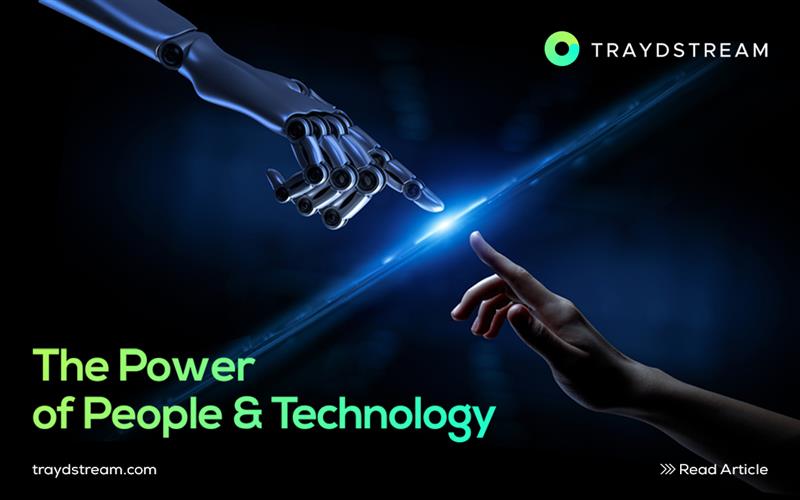 At Traydstream, our purpose is bringing the trade finance industry into the 21st century.
To understand what this means, it is key to understand the framework through which Traydstream came about. By the end of this article, you will get to know us better, and get closer to how we think.
—
Trade finance is inherently international and straddles multiple sectors; which gives it unique access to people through the movement of goods around the world. In the past few years, this arena has garnered attention from consumers and governments – but not always the good kind. Increasingly, how we move our commodities has been trapped by complexity and costs that are in urgent need of transformation.
Enter Traydstream!
Unlike lots of tech-based solutions that seek to continually transform many areas of their industry, we have taken an "inside-out" approach in building our product. Built by leadership from within the trade finance realm who saw the space to create a solution to make their jobs easier, Traydstream propels a much-needed revolution.
In the short few years that we have been around, we are proud of the product, company, and culture that we are cultivating and it fuels us to continue to develop our offerings to best serve our communities.
Want to understand what Traydstream stands for? Our motto will provide the insight you are looking for!
Breaking the barriers to trade through the power of people and technology
Let us hop right into it!
Breaking the Barriers:
As mentioned, the automation-driven solution that Traydstream has thoughtfully produced is in and of itself barrier-breaking. We have taken a manual, labour intensive process and provided a solution that saves time, energy, and money.
But this is just the tip of the iceberg for us. Now that we have jumped our first hurdle, we have identified other areas in end-to-end processing that could benefit from improvement. Our teams have been further tweaking the product to clearly increase transparency for checkers and regulators, but with a user interface that makes eliminating redundancy easy and painless.
We are committed to ensuring that what we do is meaningful, and that we stay ahead of the curve to provide the best that we can for our company, clients, and the world.
Through the Power:
We are not your typical folk; nouveau ideas require thought leaders. From the top down, Traydstream's driving mentality is leveraging the power that we harness from within our community, and through our connections. We aim to work smart, just as much as we work hard.
One of our main superpowers is not actually that evident. We are the narwhals of these international trade waters; Traydstream is neither a pure tech, nor is it a pure trade institution. Our company is a hybrid entity that understands the needs of trade finance but can straddle new and proven technologies; marrying them the way we do positions us uniquely.
Of People and Technology:
Our community is expansive, with employees and partners spanning the world. Our international body keeps us nimble, and in a business that is predicated on international movement of goods, being global is a necessity.
In order to be a successful international company – particularly one that relies heavily on technology for the work that it does, our supporting technology has to be top notch. And it is. Our machine-learning based platform is exciting in its application to this market. Watch this space to see what revolutionary solutions emerge from the Traydstream laboratory!
—
At Traydstream, we embody, "cutting-edge", and "forward thinking", all the way through our spines – down to our motto.
If you are interested in becoming a part of the Traydstream family, please reach out to us.
Do not forget to follow us on social media to stay up-to-date on all things #Traydstream.
Welcome to Traydstream!