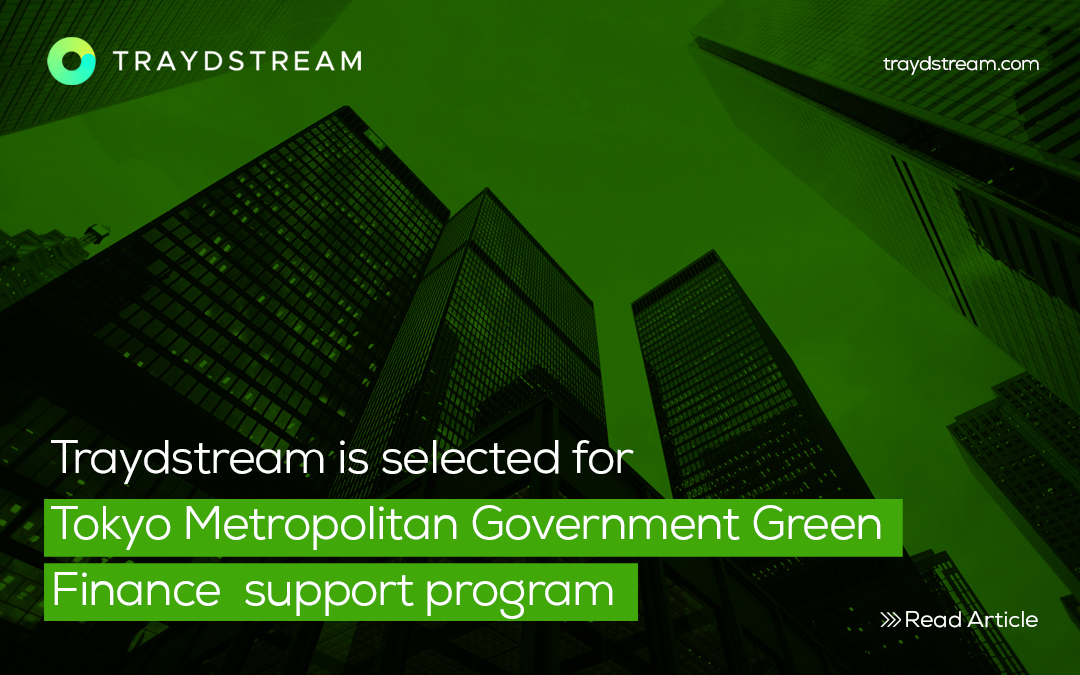 Traydstream is delighted to have been selected for the Tokyo Green Finance support program by the Tokyo Metropolitan Government ("TMG") in Japan. This award provides us with the support to catalyse our exciting expansion plans in Japan by establishing a local base in Tokyo, grow our business in the market, and to proceed into next stage service capabilities of ESG scoring.
This is one of the major programs of a wider initiative by the TMG to further develop Tokyo as an international financial center backed by the latest technologies. –
This is another major milestone for Traydstream insofar being recognized by a major government body of its current capabilities and future possibilities. Izawa-san as our Global Sales Head for Japan and Korea franchise, continues to lead us through a number of client engagements in the market and is ably supported by the Traydstream staff working tirelessly to deliver for the Japanese Banks and Corporates.
'We have exciting plans for Japan. As a major trading partner worldwide, we believe we can add immense value to their proposition. We are indebted to the Tokyo Metropolitan Government for their recognition of our platform and their belief in our capabilities. We look forward to the next few years as we diligently build a strong business in Japan serving our client community,'' added Izawa-san.