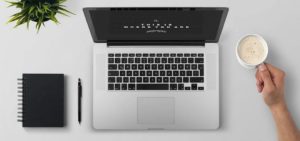 The goal
Reimagine the paper-based processes that underpin trade finance using AI.
Who we are:
We have a diverse group of people around the world from seasoned veterans with 20+ years' experience in Finance and Technology alongside associates who are just starting out and exploring the FinTech space. Our diverse backgrounds, competencies and knowledge are some of the reasons why we work so well. We aim to grow together as a team and a company, not just as individuals.
What we do
Traydstream's unique AI-powered products reduce the costs, complexities and timescales of trade finance processing for banks and large corporations. Our scalable platform uses proprietary Optical Character Recognition (OCR) technology to accurately digitize documents into a readable format and then applies machine learning algorithms to scrutinize for compliance with international trading rules and regulations.
What we're looking for
We're looking for a data enroller to join our team of passionate trade specialists. Traydstream isn't just one of the world's leading rules and compliance engines for trade finance – it's a family of hard-working professionals dedicated to making a difference in the world of finance, trade and technology. By producing high-quality and user-friendly platforms for a variety of industries, we help organizations accelerate their capabilities across borders.
A truly specialized role, the successful candidate will process LC's and other documents on our technology platform to boost our machine learning capabilities. Your ability to identify and analyze the platform's behavior will have a direct impact on the continuous improvement of our platform's performance. Working alongside a team of 30 employees, our leaders will provide the strategic direction, tactical problem solving, overall project management and personalized mentorship as your focus on providing the support for our product and technology teams. The job is challenged but rewarding; you'll be expected to prepare daily reports, operate in different work settings, collaborate with cross functional teams and support during specific product or technology related processes.
This role can be the launch pad for your career. You'll be expected to continually develop and master new skills, and with the help from our leadership team and subject matter experts, you will have the guidance and resources required to succeed and grow within the organization.
Responsibilities
Process LCs & Documents in TS Platform for Machine Learning for various Customer Pilots
Review & Analyze TS Platform behavior & Response Time
Provide feedback regarding Platform performance
Prepare Daily MIS reports on Platform Learning Behavior for
o Auto classification of Documents
o Auto attribute mapping
o OCR Accuracy
Stay flexible to operate in various work settings (Office OR Client Location)
Work with cross-functional teams to ensure smooth processing during Pilots
Provide Support during UAT/Testing
Qualifications
Undergraduate or Postgraduate Degree (BBA, BCOM, MBA or equivalent)
Understanding of Banking and/or Trade Finance
Maintain a typing speed (without errors) of 80 WPM
Superior Analytical Skills
Ability to multi-task in a fast-paced environment with fluctuating priorities and deadlines.
Ability to work without direct supervision, and efficiently manage tasks and time.
Proficiency in Microsoft Office Suite
Proficiency in English