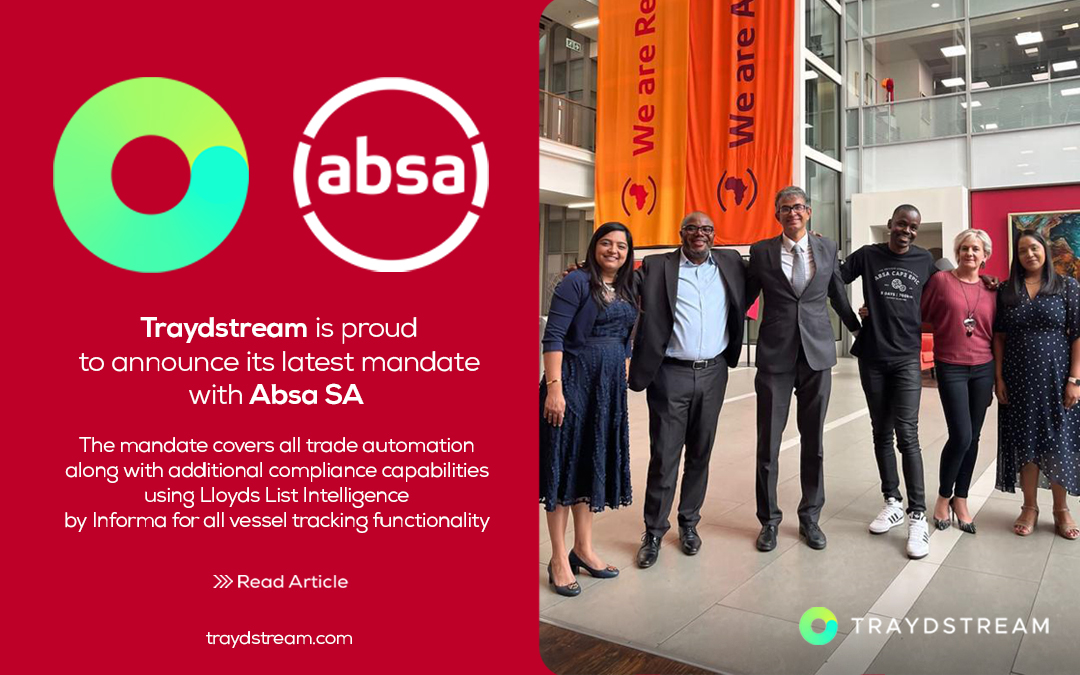 Traydstream is proud to announce its collaboration with ABSA on continuing to transform their trade finance processes to best leverage the power of digitization and automation.
In a multiyear deal, Traydstream will provide its trade document checking platform along with a phased roll out of additional compliance capabilities including vessel tracking, sanctions and DUG checking.
Bohani Hlungwane – Managing Director – Group Head of Trade & Working Capital at ABSA Group stated, "We are embarking on specific transformational projects that optimize our trade finance business to maximise profitability and better manage risk. Traydstream solution has proven to address some of the most labor-intensive pain points and help move us towards a digital solution where the data is better managed, secure and auditable."
Randy Mavunda – Group Head of Trade & Working Capital Digital Operations, adds "Quick delivery execution and consistent risk management are realities in delivering Documentary Trade instruments to our clients. Additionally, our clients increasingly demand fast turnaround times to support their businesses. The Traydstream platform will be a significant enabler across our markets."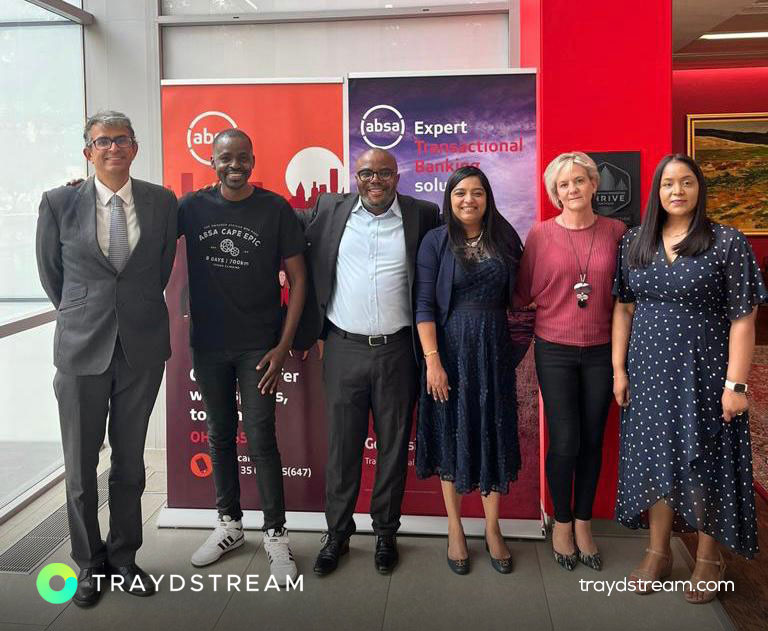 Traydstream's 2.0 version of its platform has enhanced the speed and accuracy of its data extraction and classification models, and further augmented all workability checks, across all available documents, including underlying letters of credit, in accordance with global trade rules.
"We are excited to add ABSA as a leading client in Africa," said Srividya Subramanian, Head of Global Sales and Origination for APAC and MENA Traydstream. "It is part of the growing momentum for trade transformation that we have been keen advocates, which helps banks as well as their clients operate more efficiently."