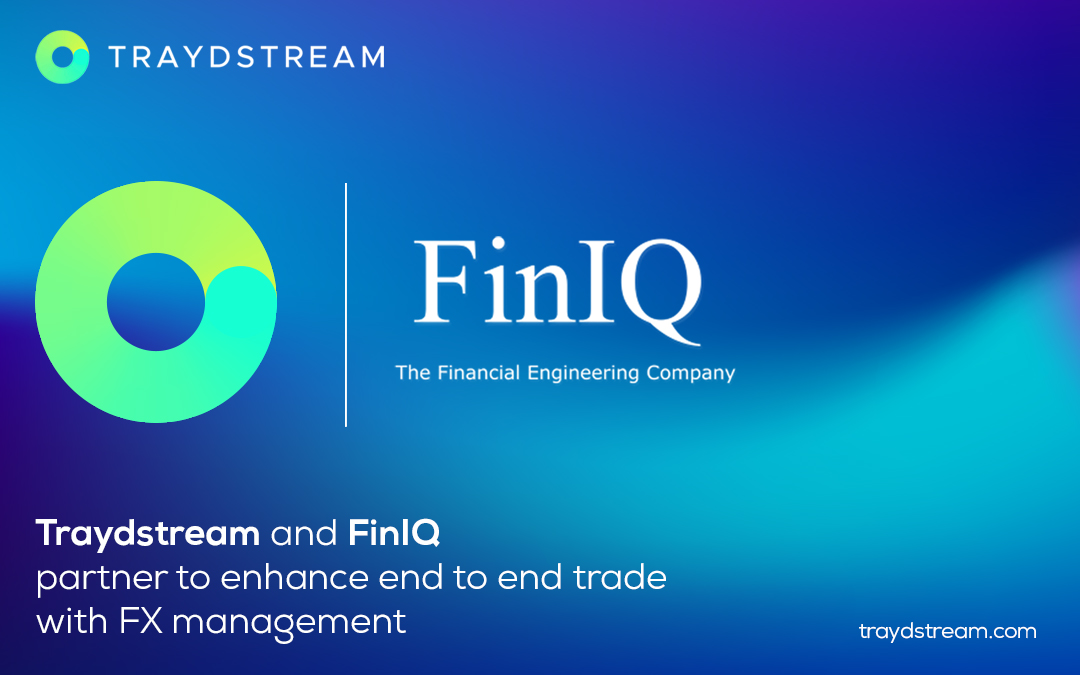 Traydstream, the London based fintech, and FinIQ, the Singapore-based capital markets technology provider, are pleased to be bringing their capabilities together so that banks and their customers can more efficiently manage their end-to-end trade and FX business.
Through Traydstream's trade optimised OCR engine, documents can be automatically classified, data extracted and understood and over 400,000 permutations of rules checks completed on LC, Collections and Open Account transactions. With this digitised data, Traydstream has been growing an ecosystem of capabilities that includes compliance providers, ESG analytics, back-end trade providers. and most recently FX management in partnership with FinIQ.
Established in 2001 and headquartered in Singapore, FinIQ is now one of the leading providers of solutions around FX, Derivatives, Treasury and Wealth Management products, with a client list that includes most of the largest global banks. A User Configurable Product framework allows FinIQ to deliver end-to-end automation within the shortest possible timeframes, with seamless integration to all required internal and external systems.
Through this partnership, Traydstream and FinIQ are developing an integrated approach that allows direct FinIQ connectivity to Bank's FX Rate generation and deal booking. This enables real-time updates of valid FX exposures based on Trade transactions, efficient FX hedging, and also the possibility of auto-hedging based on preagreed thresholds where required.
Milind Kulkarni, CEO of FinIQ, noted, "Through partnership with Traydstream and access to accurate and timely transaction data, we will be able to bring a new aspect to our services that allows Trade users to more seamless manage their FX risk. This is part of our overall strategy to provide the right information at the right time, for banks to create more captive FX business and significantly enhance their end-client user experience".
Sameer Sehgal, CEO of Traydstream, said "Our goal has always been to build foundations that enable greater and greater efficiencies for our Trade clients. Having established a strong presence with our document checking platform, we are now introducing advanced capabilities including seamless FX management, through leading partners like FinIQ."