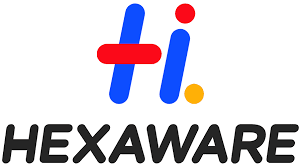 Traydstream, the fintech leader in trade document scrutiny using artificial intelligence (AI), and Hexaware, the next-generation provider of IT, BPO and consulting services, have agreed an expansive partnership to provide Traydstream's trade operations automation platform through Hexaware's growing client footprint of Digital Managed Services.
The combination of Traydstream's innovative, bottom-up automation approach and Hexaware's operations experience and scale will give customers even greater confidence to tackle the manual, inefficient processes that have underpinned global trade finance. Hexaware's has excelled at optimising business processes to drive numerous productivity benefits while optimising costs through an established nearshore and offshore delivery capability.
Traydstream's proprietary trade rules engine has over a quarter of million permutations and is akin to an experienced document checker with full document scrutiny against UCP 600 and ISBP rules as well as consistency and workability checks. The AI powered engine continually learns and is able to extract as well as interpret document clauses, including unstructured fields on letters of credit, allowing clients to significantly expand their trade processing capabilities.
James Pennington, Finance Director at Traydstream, stated "We are very excited to work closely with such a strong partner and have made significant progress in a short period of time. This combination will be a very competitive offering for our banking and exporting customers."
"The Traydstream offering is exactly what we look for in our search for best-in-class trade solutions for our clients," said Amrinder Singh, Executive Vice President Europe. "This partnership will allow us to solve clients trade finance challenges using a combination of best in class automation combined with Digital operations," Satish Saini, Head BFSI Business Process Services, Europe.
About Hexaware
Hexaware is the fastest growing next-generation provider of IT, BPO and consulting services. Its focus lies on taking a leadership position in helping their clients attain customer intimacy as their competitive advantage. Their digital offerings have helped their clients achieve operational excellence and customer delight by 'Powering Man Machine Collaboration.' Hexaware is now on a journey of metamorphosing the experiences of its customer's customers by leveraging its industry-leading delivery and execution model, built around the strategy— 'Automate Everything™, Cloudify Everything™, Transform Customer Experiences™.'
Hexaware serves customers in Banking, Financial Services, Capital Markets, Healthcare, Insurance, Manufacturing, Retail, Education, Telecom, Professional Services (Tax, Audit, Accounting and Legal), Travel, Transportation and Logistics. They deliver highly evolved services in Rapid Application prototyping, development and deployment; Build, Migrate and Run Cloud solutions; Automation-based Application support; Enterprise Solutions for digitizing the back-office; Customer Experience Transformation; Business Intelligence & Analytics; Digital Assurance (Testing); Infrastructure Management Services; and Business Process Services.
Hexaware services customers in over two dozen languages, from every major time zone and every major regulatory zone. Their goal is to be the first IT services company in the world to have a 50% digital workforce.
Learn more about Hexaware at http://www.hexaware.com.