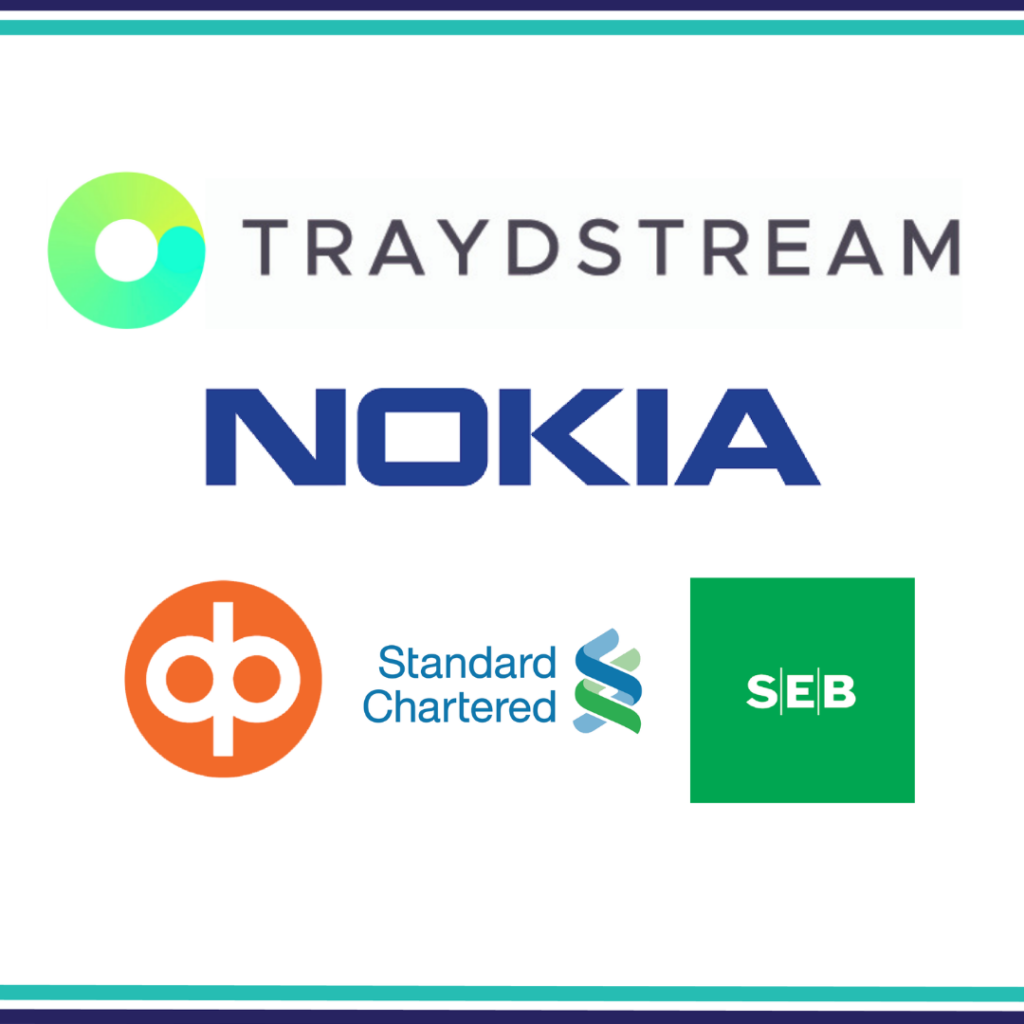 Traydstream, the machine learning-based trade rules and compliance-checking platform, is excited by a new pilot partnership with Finnish multinational exporter, Nokia Corporation and several of its major advising banks.
Orchestrated around an industry event in Finland earlier this year, Nokia was keen to pilot the Traydstream platform for a trail-blazing approach to improve the speed, efficiency as well as standardisation of their document checking process.
Jari Hänninen, Director, Head of Structured Finance, Credit Products, remarked: "We are excited to be involved in trialing this game changing piece of technology within the document trade process. Nokia always tries to lead the way in product innovation and we are pleased to partner Traydstream with the pilot. We are entering into this pilot with the real intent to get a straight through process for our documents whilst ensuring that we adhere to the stringent policy requirements of our banks. Their support in this pilot is therefore vital." The 10-week pilot will include three of Nokia's key banks, OP Group, SEB, and Standard Chartered Bank.
OP Financial Group is one of the largest financial companies in Finland, consisting of 155 co-op banks with over 4.3m customers. Antti Niemelä, Head of Transaction Banking, Large Corporates and Institutions, stated: "We are enthusiastic to participate in this pilot project. What is even more encouraging is that this being driven by one of our important clients, which demonstrates our joint commitment to innovation."
SEB provides comprehensive solutions for corporate and institutional clients and Paula da Silva, as SEB's Head of Transaction Services, stated "This pilot represents a great opportunity and we hope its success will lead to a wider adoption of change within the Trade Finance business area and throughout the supply chain." Michael Vrontamitis, Head of Trade, Europe & Americas at Standard Chartered Bank, said of the technology: "We are continuously looking at innovation in technology solutions that can be transformational in the trade space. An efficient document-checking solution has been on our radar for a while, and we are delighted to work with Traydstream's solution to collaboratively crack this challenge of manual document checking."
Chief Revenue Officer and co-founder, Uzair Bawany remarked that, "this collaboration is a great example of how not only Fintechs can help financial institutions, but also how financial institutions can be supportive of emerging Fintechs by putting faith in the value-add they can provide". Bawany continued: "Traydstream is about developing real solutions that can be adopted today and that can add value from day one. As we build out our business globally, we are delighted to partner with Nokia and their banks to address the challenges these players face, with minimal disruption to their current processes."