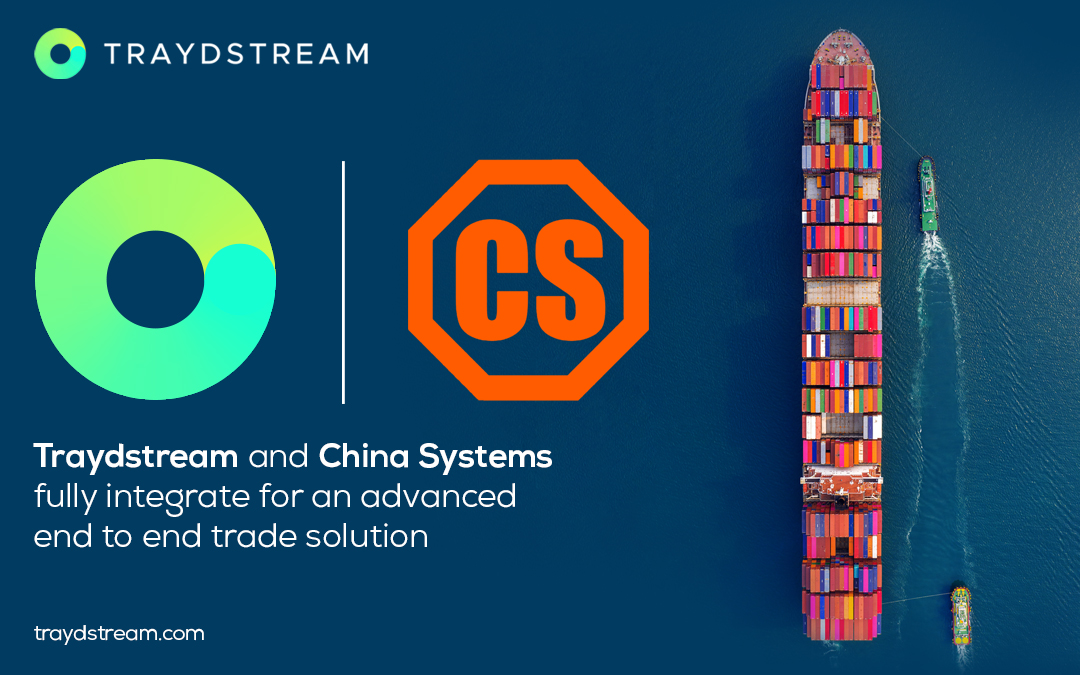 Global leading trade finance software vendor, China Systems and Traydstream, the London based fintech, are excited to announce the full integration of Traydstream's machine learning based digitization and automated trade document checking platform into their suite of banking solutions. 
"China Systems and Traydstream have had a long-standing relationship as we both aspire to address the complexities of trade processing with secure and scalable solutions that make a real meaningful impact on the end user," said Joel Schrevens, Global Solutions Director at China Systems. 
China System's Eximbills Enterprise is an integrated system that automates and audits the complete cycle of trade finance, open account, and payment transactions. This integration will allow key data to flow seamlessly into Traydstream's checking engine with over 375,000 permutations of checks including UCP and ISBP trade rules, cross document discrepancies as well as relevant clause confirmations.  
Once confirmed by the trade document checking team, the results are directly provided back into the bank's Eximbills workflow significantly reducing manual effort and improving end to end turnaround time. 
Tariq Korejo, Head of Partnerships at Traydstream, noted "It has been a pleasure working with the entire China Systems team on a solution that will enable many more users to get access to the benefits of automated checking and refocusing their efforts on the most value add elements of the process."