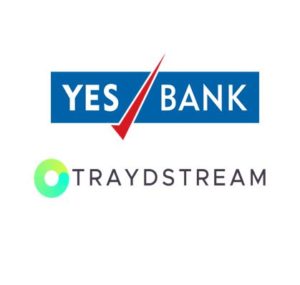 Traydstream is proud to announce its first live production implementation in India at 
YES BANK. 
Both teams in collaboration have worked closely to digitise the Trade Document checking process, a solution which will be a key market differentiator and help in enhancing operational efficiencies, while reduce risks and costs normally associated with Trade document checking.  
Headquartered in London, UK, Traydstream has invested heavily in its Indian development and operational support centres in Mumbai and Kolkata since 2018.  
Traydstream Country Head, Jayan Menon remarked, "We have been building out our teams with the best and brightest talent, but the Indian trade market is also very vibrant and filled with major opportunities. Taking a partner approach with forward thinking businesses like YES BANK is vital for us to bring the benefits to the end customer." 
Ajay Rajan, Global Head – Transaction Banking Group, YES BANK said, "Innovation, collaboration and partnerships remain the cornerstone for success at YES BANK and we remain committed to invest in customer-centric & technology driven solutions that benefit our customers.   Using its innovative AI & ML driven model, Traydstream met our objective of developing a, fully digitised and scalable solution to solve the challenges in this critical high-impact area which traditionally has relied on high manual involvement. Building on our 'technology-first' approach, we will continue to develop solutions that enhance the overall banking experience for our customers."