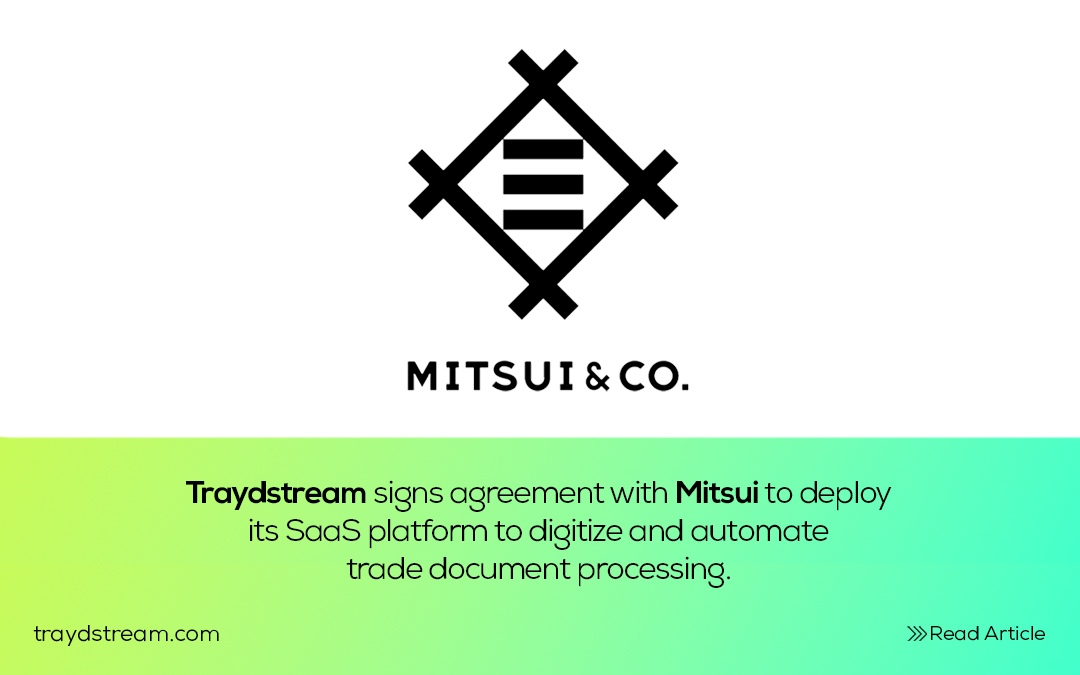 Traydstream has been mandated by Mitsui & Co., Ltd., one of the top Japanese trading and investment companies, and has started use of its trade digitization and automation platform following a successful trial. There was benefit for Mitsui to improve the efficiency of their internal trade document checking process.
Traydstream uses the latest ML technologies to extract and interpret the data from Letters of Credit and supporting trade documentation to run over 350,000 permutations of cross document, clauses, trade rules.
Hexaware Technologies is supporting the implementation of the Traydstream platform with document enrolment services so that the centralised Mitsui trade team can immediately start to review any discrepancies and drive further growth in line with their strategy.
A Mitsui spokesperson noted, "We worked closely with Traydstream to understand the impact their platform would have on our daily processes, including operational flows and documentation reviews. The efficiency is part of the competitive advantage we are focusing on."
Yutaka Izawa, Global Head of Sales & Origination for Japan and Korea for Traydstream, said, "We are excited to be bringing our platform to an important and established market in Japan. Helping trading companies, corporate exporters and banks automate and better connect allows us to make international trade more efficient and ultimately more accessible.
"Hexaware has been supporting Traydstream's rapid expansion globally and is excited to be working with one of Japan's eminent trading companies to get the most out of this innovative solution. It is wonderful to be part of projects that push the boundaries of what is possible in trade."