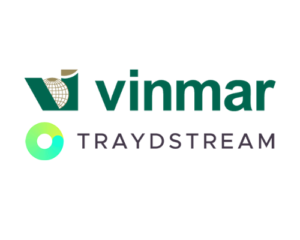 Traydstream is proud to announce its partnership with Vinmar International, a global marketing and distribution company for petrochemical products.
"Using Traydstream's AI based solution for pre-checks will boost our operational efficiency by reducing the time and cost associated with our trade document checking processes," noted Sajan Dhanuka, Director of Operations at Vinmar.
"We have identified a clear need to automate the intensive, repetitive elements of rule-based document checking process, with an objective to reduce days sales outstanding (DSO), and time-to-market in our future business strategy. We are working with Traydstream solution as a long-term partner to help us further optimise our working capital."
Adam Kasraoui, Traydstream Sales and Origination Lead for Corporates, "Traydstream has spent 5 years developing and co-creating best in class technology tools utilising OCR and machine learning technology to automate document checking for LCs, Collections, and Open Account transactions.
We will continue our core efforts to deliver specific, actionable, smart solutions that challenge how traditional trade finance document checking processes are carried out today. Our value proposition enables exporters to transact faster with confidence, drive down operational cost and mitigate risk across physical and financial supply chains."