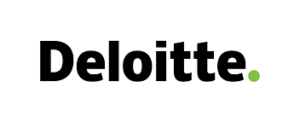 TRAYDSTREAM AND DELOITTE JOIN FORCES AS PART OF THE 'NEW NORMAL' IN FINANCIAL SERVICES INDUSTRY
Milan, 24 March 2020:
Traydstream, the FinTech solution leader in trade document scrutiny using artificial intelligence (AI), has finalized a commercial agreement with Deloitte, a recognised leader in digitization and automation business consulting.
The Financial Service industry is undergoing profound changes – digitisation and tech innovations are emerging at the fastest pace ever. To deal with today's market challenges, incumbents need to acquire new skills and adopt an open-mindset, which will help them foster quick innovation. Building on the strengths of established players, combined with the pace of FinTechs, can create the competitive advantages that win in today's market challenges.
The role of management consulting firms in this transformation process is to create a bridge between incumbents and FinTechs, leveraging on the deep knowledge and expertise developed over the years about strengths, weaknesses and operating aspects of traditional players.
Traydstream and Deloitte Consulting Italy are partnering in recognition that this will become the new normal. The partnership starts in Italy with the aim to extend its effects firstly in Greece and Malta, which together with Italy, are part of Deloitte Central Mediterranean, before then extending to other countries where Deloitte operates.
"By partnering with innovative best-in-class players such as Traydstream, we can develop and build new solutions by leveraging on 'the new frontiers of technology' with
the aim to respond to or anticipate clients' needs in Italy." said Paolo Gianturco, Business Operations and FinTech Leader, at Deloitte Consulting Italy.
Traydstream's proprietary trade rules engine has over a quarter of million permutations and is akin to an experienced document checker with full document scrutiny against UCP 600 and ISBP rules as well as risk mitigation, compliance checks and heightened AML verification.
Achille d'Antoni, Chief Risk Officer, Traydstream, noted "Where incumbents have challenges, FinTechs are the right players to close the gap. We are proud to not only be disrupting how trade finance processing is done, but also partnering with forward looking players such as Deloitte, in a new way to offer innovative services that incentivize collaboration and transform the way we serve our clients."