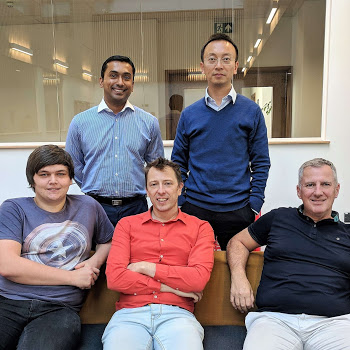 Traydstream and Swansea University's Computational Foundry have been co-funded by the UK's innovation agency, Innovate UK, to collaborate on bringing advanced machine learning techniques and visual analytics to the detection of malpractices in trade finance, specifically in the trade of Dual Use Goods (DUGs).
The vision for the project is to develop a disruptive and state-of-the-art, artificial intelligence (AI) based software engine that will enable banks, and other international trade stakeholders, to more accurately and efficiently authenticate trade of DUGs during the documentation due-diligence process.
The project will combine Traydstream's expertise in the trade finance documentation scrutiny process with the Computational Foundry's proficiency in deep learning and visualisation.
Chief Technology Officer at Traydstream, Ray Sherry, gave this comment: "authenticating Trade finance transactions, detecting malpractices in Dual Use Goods (DUGs), are extremely complex areas. We are excited by the possibilities of using advanced technologies and, with the funding support of Innovate UK, the research & development of a deployable solution can be greatly accelerated."
Dual Use impact many industries and includes goods, software, technology, documents and diagrams. They can range from raw materials to components and complete systems, such as aluminium alloys or bearings.
Dr. Matt Roach, Senior Research/Development Officer, has said "We are very excited to be working with Traydstream on a real-world challenge that we believe, will drive better science. We are passionate about our intelligent human-data interaction work and believe this project will enable our work to improve banking."