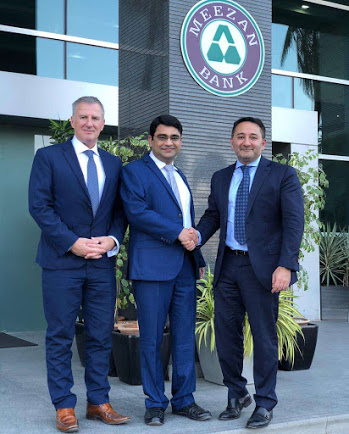 Traydstream is excited to announce that it has secured a 5 year deal with Pakistan head quartered, Meezan Bank to implement its digital solution for trade finance processing.
The Traydstream platform uses a proprietary intelligent OCR (Optical Character Recognition) to extract and classify data before applying its unique Rules Engine as well as the Compliance Checks Engine to speed up trade finance processing and free more of a bank's client working capital. Its benefits increase over time through the use of cognitive technologies such as Machine Learning, Natural Language Processing and Convolutional Neural Networks.

Mr. Uzair Bawany, Managing Director & Co-Founder Traydstream said, "We believe our partnership with the country's premier Meezan Bank will add further value to its trade business, improving the efficiency and cost-saving by eliminating the need for manual checks."
Mr. Zia Ul Hassan, Group Head Operations at Meezan Bank said "Meezan Bank places keen focus on embracing new and innovative technological solutions to further its commitment towards Islamic banking. We believe Traydstream can transform the trade finance landscape for Meezan Bank by setting a new 'best in class' standard for document processing and mitigating risks."
Meezan Bank is the 7th largest bank in Pakistan and provides a comprehensive range of Islamic banking products and services through a retail banking network of more than 600 branches supported by a countrywide network of 600 ATMs, Visa & MasterCard Debit cards, a 24/7 Call Center, Internet Banking and Mobile Banking facility.
Meezan Bank has consistently been recognized as the Best Islamic Bank in Pakistan by numerous local and international institutions, which is a testimony of the Bank's commitment to excellence.
The JCR-VIS Credit Rating Company Limited, an affiliate of Japan Credit Rating Agency, Japan has reaffirmed the Bank's long-term entity rating of AA+ (Double A Plus) and short-term rating at A1+ (A One Plus) with stable outlook. The rating indicates sound performance indicators of the Bank.