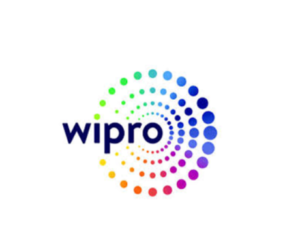 WIPRO & TRAYDSTREAM PARTNER TO DELIVER TRADE FINANCE PROCESSING AUTOMATION SOLUTIONS TO BANKS AND CORPORATES
Traydstream is delighted to announce a global partnership with Wipro Limited, (NYSE: WIT, BSE: 507685, NSE: WIPRO), a leading information technology, consulting and business process services company, to deliver digital solutions to transform the Trade Finance landscape that helps simplify business processes and automate the trade transaction processing for banks and large enterprises. Trade Finance processing remains manual, paper oriented and cumbersome environment.
As a result of this strategic partnership, both firms will be in a position to offer their clients a truly end-to-end integrated state-of-art solution to digitize and automate trade finance transaction processing, covering document digitization, automate document checking, trade finance rule checks & applications, compliance management, business process management and reporting.
Wipro will also complement Traydstream's solution portfolio with its strong consulting and execution capabilities to support clients as follows: collaborating with Wipro's AI & Automation platform Wipro HOLMESTM to enhance the Traydstream solution; planning and delivering world-class trade transformation solution along with integration services; and post-implementation support utilizing Wipro's global delivery model.
At the heart of this partnership lies Traydstream's automation platform, which enables tremendous scope for automating this space and improving the overall experience for all participants, leveraging Artificial Intelligence, Machine Learning, Robotics, Blockchain and OCR technologies.
"We are excited by the opportunity this partnership offers to our clients to digitize the trade finance business. We are confident that organizations committed to digitally transform their trade finance business models will benefit immensely from the combination of Traydstream's solution portfolio and Wipro's consulting & IT expertise. Together, we aim to help our clients evolve and transform their trade finance business to become simple, agile, more efficient and truly digital," said Harpreet Arora, Global Head of BFSI Strategy & Consulting, Wipro Limited.
Achille D'Antoni at Traydstream added, "Wipro is a world leader in Technology, and having a partner like Wipro hand in hand in this journey, is a remarkable motivator for us. Together we believe we can make significant strides in converting what is probably the least automated sector of banking currently."
About Wipro
Wipro Limited (NYSE: WIT, BSE: 507685, NSE: WIPRO) is a leading global information technology, consulting and business process services company. We harness the power of cognitive computing, hyper-automation, robotics, cloud, analytics and emerging technologies to help our clients adapt to the digital world and make them successful. A company recognized globally for its comprehensive portfolio of services, strong commitment to sustainability and good corporate citizenship, we have over 160,000 dedicated employees serving clients across six continents. Together, we discover ideas and connect the dots to build a better and a bold new future.